Picasso
The MoMA Superstar
MoMA owns 1300 works of Picasso the multidisciplinary talent including hundreds of his illustrated books, the famous painting Les Demoiselles d'Avignon, sculptures and so on.

Give me a museum and I'll fill it. ---- Pablo Picasso 1881~1973
In terms of amount of the collection, Pablo Picasso gets only the fourth place. However, if we check further the museum's exhibition records (1929-1990), Picasso is actually the champion when it comes to days of exhibitions.
Picasso has been featured in 59 exhibitions and shown for almost 20,000 days. It is two-third of MoMA's history! On the other hand, his career-long nemesis, Matisse, comes in close second in the match who has been shown in 17,000 exhibited days in 55 exhibits.
Moreover, Picasso and Matisse often co-occur in MoMA's exhibits. That is to say, if you see Picasso's works in one show, then you have 50% chance to see Matisse's is there as well, and vice versa.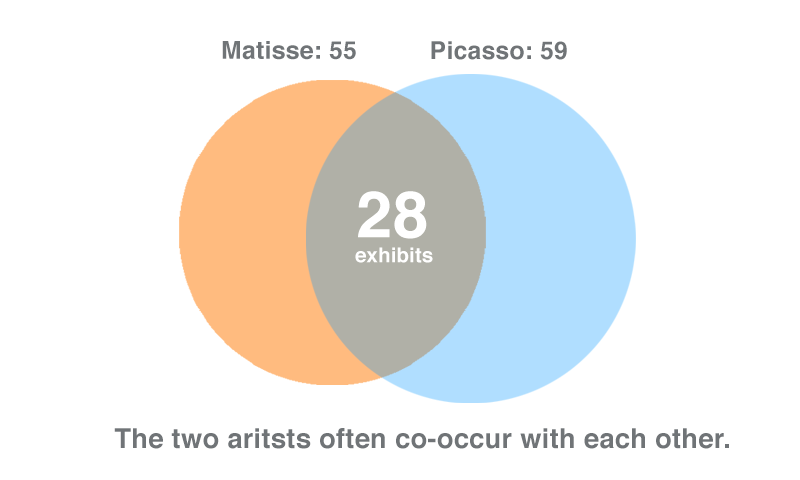 Want to explore MoMA exhibition history yourself? Check the interactive graph made by other awesome datathon team here.
---